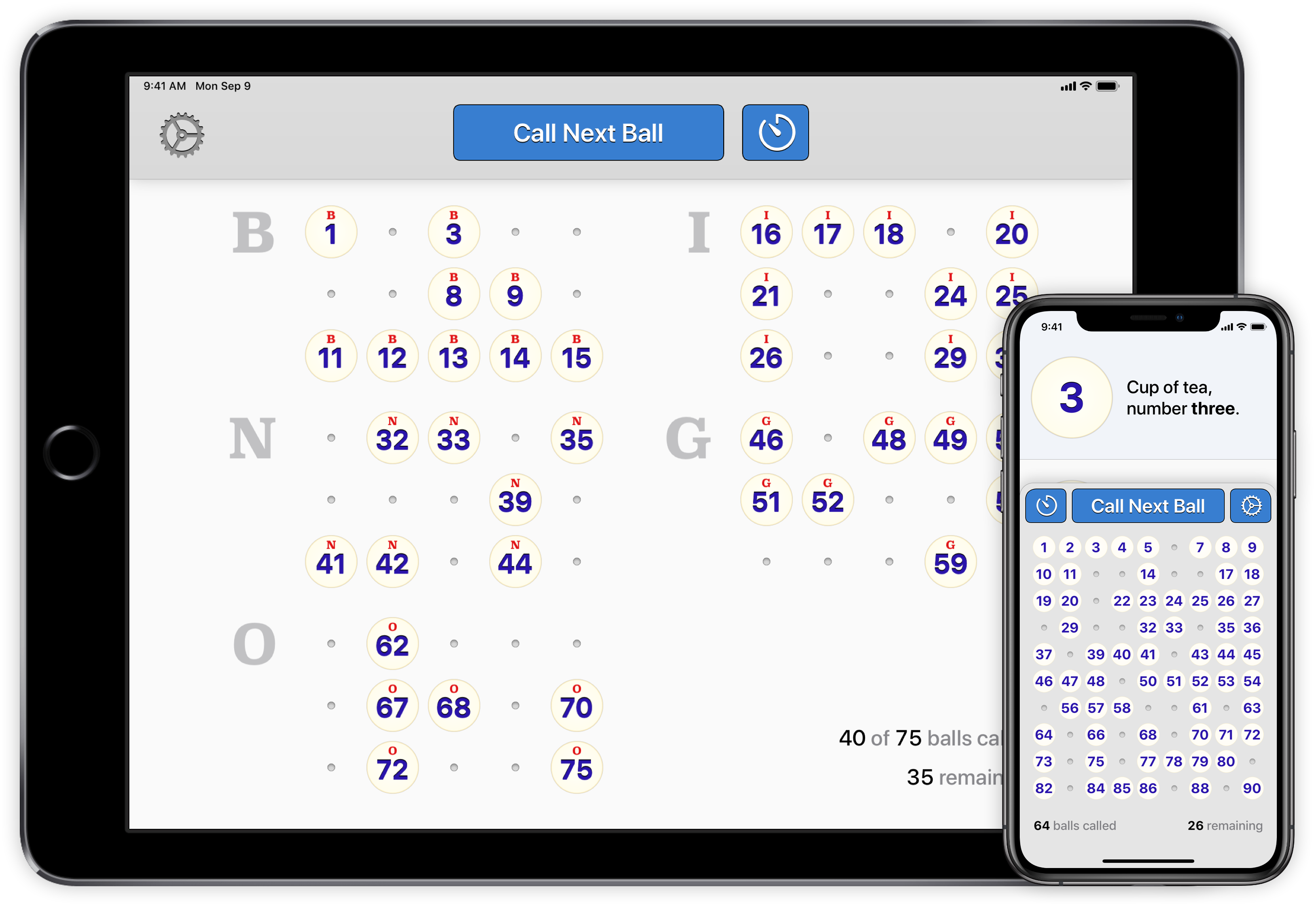 American and English bingo

Play 90-ball and 75-ball games. Bingo Machine has global appeal with support for the two most popular variants of bingo on the planet.

For American games, each ball features its letter symbol (B‑I‑N‑G‑O).

Catchphrases and speech

Every ball is accompanied by a catchphrase. You can read the catchphrase yourself, or use Bingo Machine's built-in speech options.

Call balls with human English voices, or use a synthesized voice localized to your language.

Automatic timer

Simply tap to call the next ball. Start over with a new game at any time. It's that simple.

Enable the Timer to have Bingo Machine call balls automatically at a repeating interval, from 1 to 12 seconds.

External display support

Show called balls on an external display or projector, perfect for hosting events and playing bingo with a large group.

Simply connect a TV-Out cable or stream wirelessly to a nearby Apple TV or AirPlay-enabled TV set.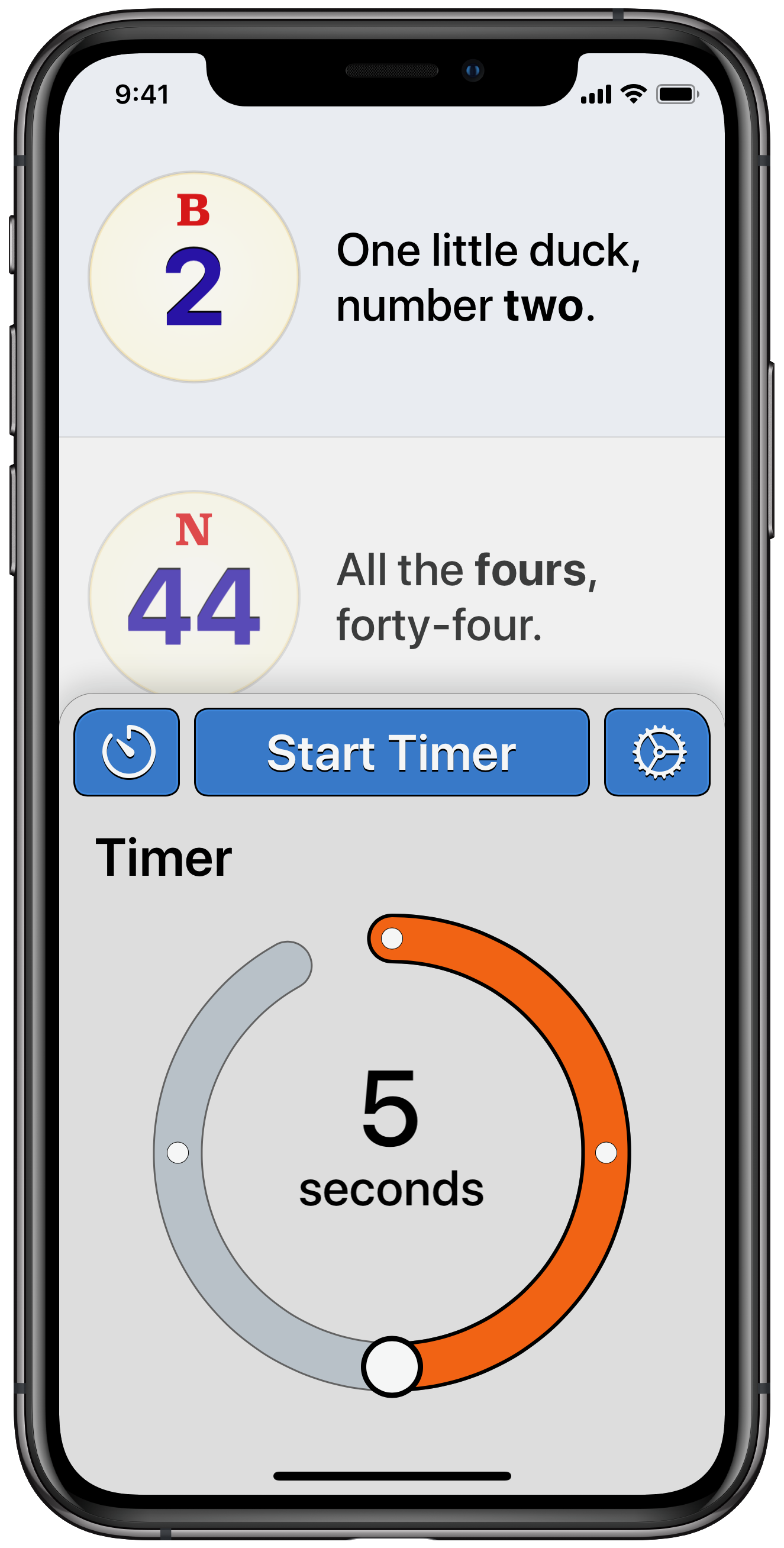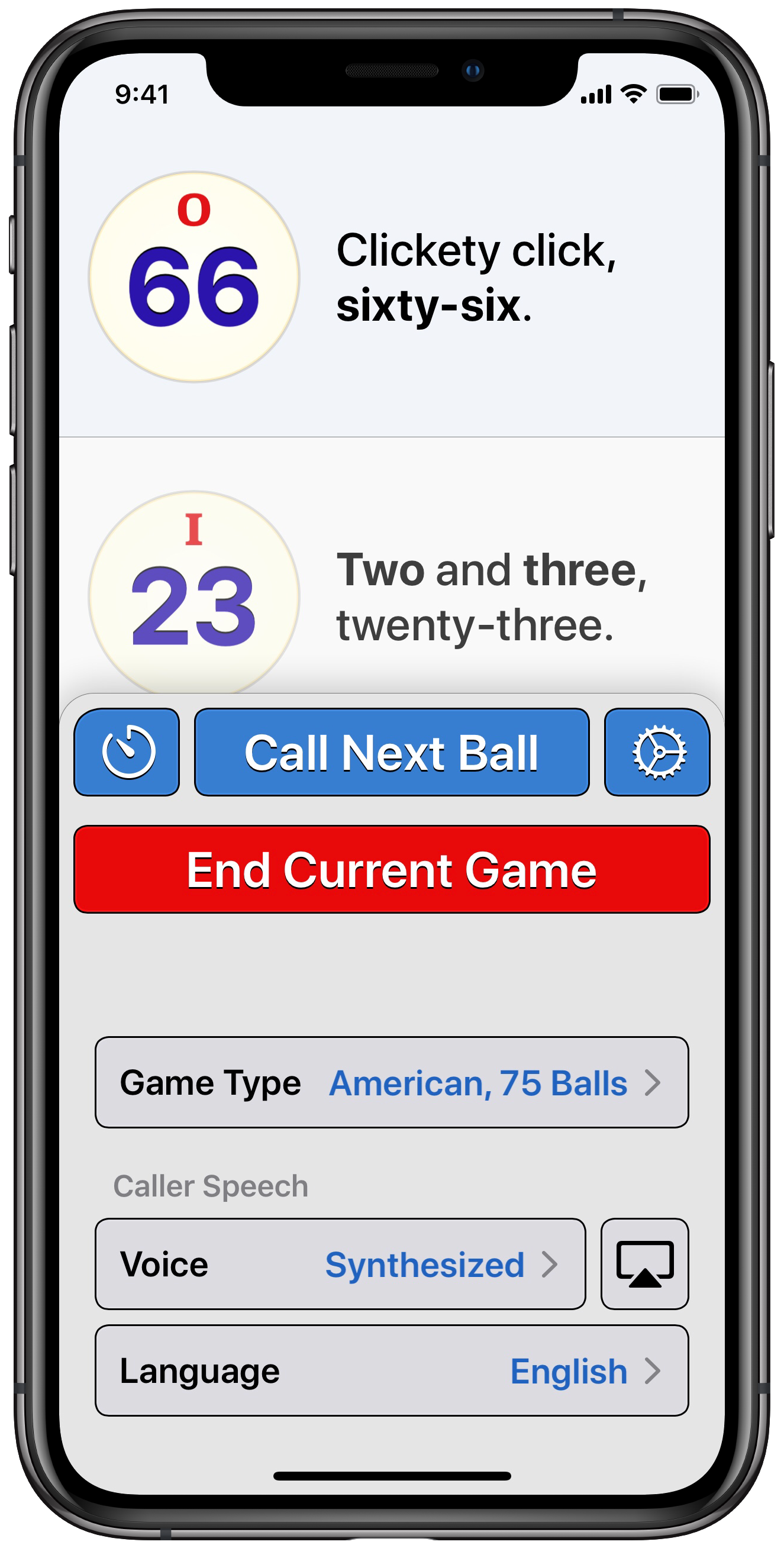 Speaking your language
Ball catchphrases available in more than 100 languages, with accompanying synthesized speech voice. Plus, choose from English Male or English Female human voice options.
Use Bingo Machine as a learning tool to practise numbers in a foreign language. Select English, French, German, Spanish or Chinese as your desired caller language.
Looks and works great on iOS 13
Designed from scratch for iOS 13, the entire app has been simplified and refined. Light or dark mode, Bingo Machine automatically adapts.
Bingo Machine for iPad uses a custom layout for iPad to take full advantage of the larger canvas, and works seamlessly with features like Slide Over and Split View multitasking.